A while back I started a thing on this blog where I offered 50% off a single style new t-shirt to my blog readers for a short period of time. Then I became a total slacker and stopped doing it. (I hang my head in shame.)
In any case, the deal is back and I got a great new tee that just slid in the door today. (The bar codes are being stuck onto the packaging as I speak and I promised Kerry that I'd have one of these sold before she even finished the job. Let's see if I can pull that one off!)
Here's the tee. Here's the code you need to enter at checkout to get the cool new Jeep t-shirt for 50% off.
Enter this code during checkout: cool-blog-reader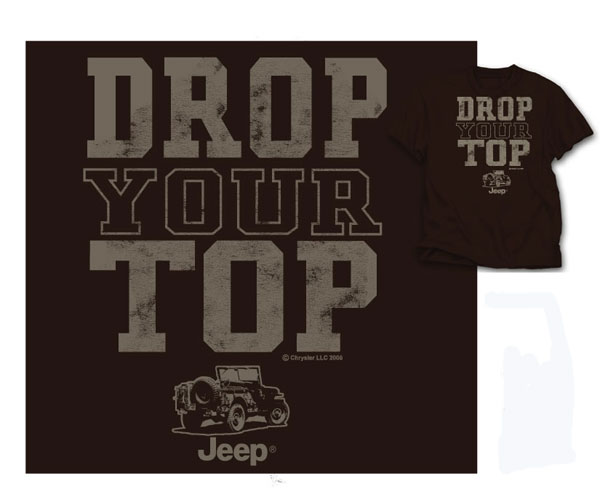 Here's a link to this totally cool, fairly obnoxious Jeep tee that sells to everyone else for 18.99. But as a cool blog reader, you can buy it for just 9.49.
http://www.allthingsjeep.com/tra-6795.html
Enjoy.