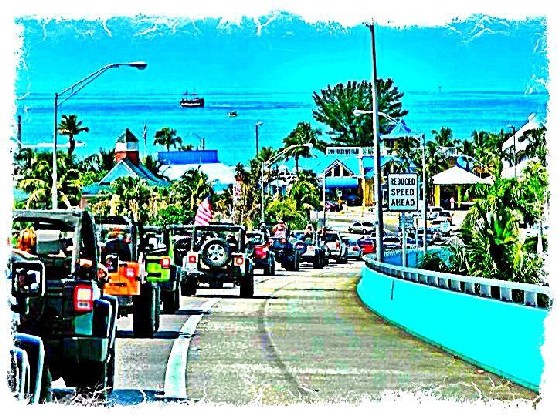 We're 16 days into a new year, even if you will be writing "2012" on your checks until February. Time to bid 2012 farewell — the last rock has been crawled upon, the last ATJ order sent ... Time to live in the present, here in 2013, in a world of possibilities. Of course, long after that tattered old list of recycled-from-last-year resolutions is given up on, and our treadmills have all reprised their real calling as hat racks, ATJ will still be there for you. First, though, a brief look back at 2012.
We had a pretty rockin' Go Topless Day. GTD12 was adopted by 150 clubs — quite impressive when you consider that a mere five years prior, Go Topless Day was a new phenomenon comprising a few Lancaster, MA, based enthusiasts who celebrated the dawn of Spring by shedding their Jeeps' tops.
With the event, All Things Jeep has similarly grown and blossomed. The above photo was taken by Scott C., one of five Go Topless Day 2012 photo contest winners. The Jeep parade, a common, if beautiful, sight on Go Topless Day, is given a pretty artistic treatment here. It's a pretty good metaphor for the artistic renaissance ATJ has seen in the last year.
Every holiday imaginable was commemorated by a keepsake, whether the sleek Halloween Trick-or-Treat totes in October, the Father's Day Koozies, or the spiffy, specific-to-AllThingsJeep 2012 Christmas Ornament, which has the distinctions of: A) Making Christmas trees of Jeepers in 2012 damn sexy, and B) being virtually indestructible (and don't think we didn't test 'em!).
It's all a part of the ever-expanding All Things Jeep. That's hardly a complete list, by the way, of all the momentos we've produced over 2012's national holidays. We're getting just a little more creative every day. We hope you've noticed, hope you've liked all our exciting new products, and we can't wait to unveil all the cool stuff we have planned for 2013. Not the least of which being, of course, Go Topless Day 2013.
Happy New Year, from ATJ!