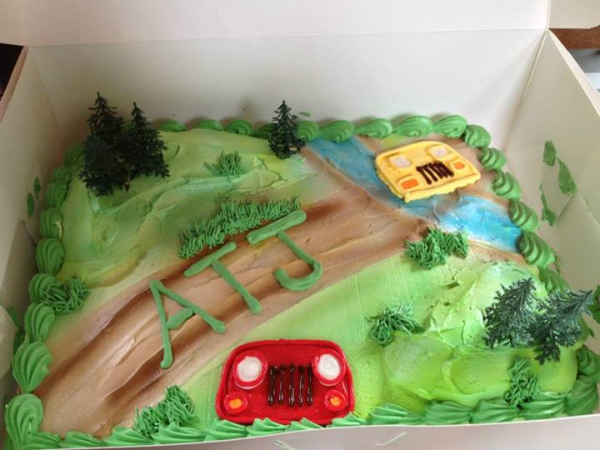 Once you get to a certain age, you begin to understand that some birthdays are better than others by nature. Years can pass with nothing more monumental than a cake and some candles to show for your most recent trip around the sun. Then there are the big ones, the birthdays that really mean something. Maybe it was your sweet sixteen, when you finally got to taste the freedom of the road (hopefully in a Jeep). Perhaps it was your eighteenth, when you saw the infinite and overwhelming possibilities of your adult life spread before you, not realizing then just how young you really were. Whether it's five or fifty, some birthdays simply stay with you long afterward as more than just a day on the calendar. We're delighted to say that All Things Jeep has arrived at one of those birthdays.
When the company began in 2003, we were small. We're talking out of a basement, owners wearing the Jack and Jill of all trades hats, answering the phones while cooking dinner for the family small. Norman and Jean, the company's founders, had a goal to create a place where Jeepers (and those who love them) could find truly unique gifts. Over the years, the company outgrew the basement, the whole house, a barn built specially for holding all the Jeep goodies, and an east coast warehouse. A decade later, our love for Jeep things now spans the country as we are a bicoastal operation!
We've been lucky enough to have ten incredible years of working with Jeepers from around the world. We get to find the craziest gadgets, coolest apparel, toughest accessories, and best gifts. Even better, we get to pass them on to our lovely customers! We've been able to share our knowledge and learn just as much from this wild community. And, of course, we throw the biggest topless Jeep party every year! We've had an incredible adventure, and we can't wait to see what's on the trail ahead.
Of course, with every special birthday comes a celebration! We're inviting you to come celebrate ten years of All Things Jeep by shopping with us and enjoying 10% off site wide. We've got $10.00 tees and $10.00 decals to boot! All you have to do is enter the coupon code ATJ10ANN at checkout - see what we did there? Even after all these years, nothing makes us happier than thanking you with a handwritten note for sharing your Jeep life with us. Here's to another ten!