Bust out the tents! Load up on bug-spray! Fill the cooler with ice and tasty libations! Pack it all into the Jeep and head out for fun! What could be better than a weekend full of camping & wheelin'?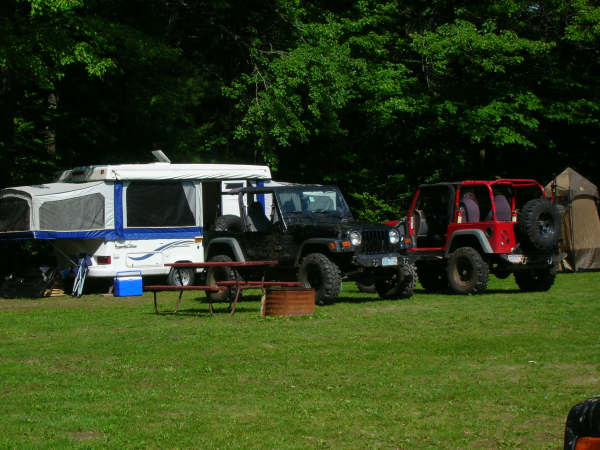 Mike White, aka MrFreakinWhite, who works here at All Things Jeep, also happens to be president of JonFund, a Connecticut based 4x4 club. This weekend they teamed up with Vermont Expedition Society (VTXS) to hold their annual camping & offroading event, Field Trip. Also in attendance were a few members from Western Mass 4x4 and Northeast Toyota Crawlers (NTC).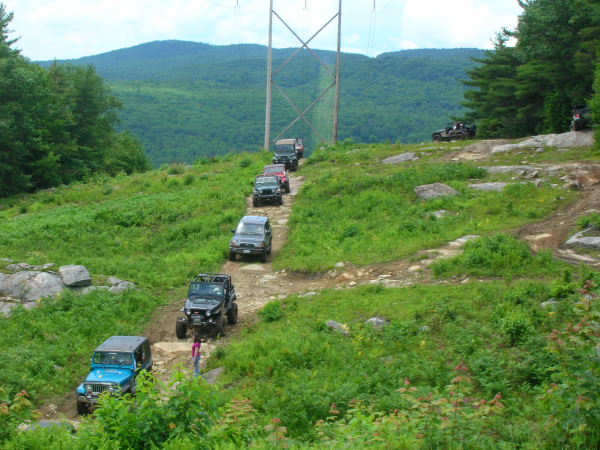 Collectively, a whopping 35 trucks showed up for trails ranging from the brain-rattling, bone-shaking, hardcore runs to a stocker night run. I'm proud to add that my bone stock TJ on 31" TrXus Mud Terrains made it through said stocker run with zero tugs and only moderate scraping. A 2" lift and I think I'll be able to do it without the ugly sounds from beneath.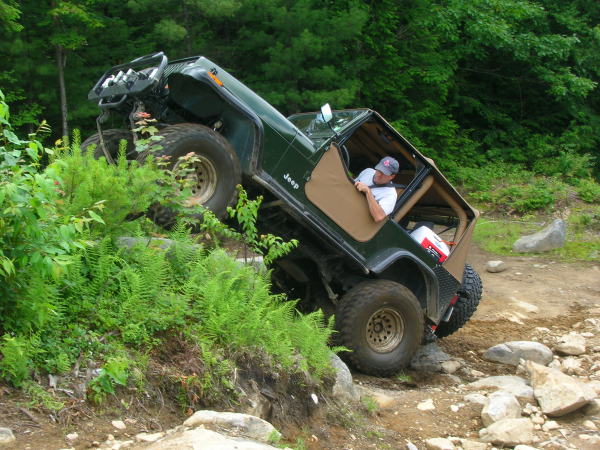 Speaking as the smallest Jeep (by far) at the event, you don't have to have a super-modified rig to have fun with the big boys (and girls!). Joining an off roading club is a great way to have fun with people who share your interests, off roading and otherwise. It also gives the perfect opportunity to learn how to wheel safely and pick the brains of those more experienced than you. After all, who doesn't like talking about their own Jeep?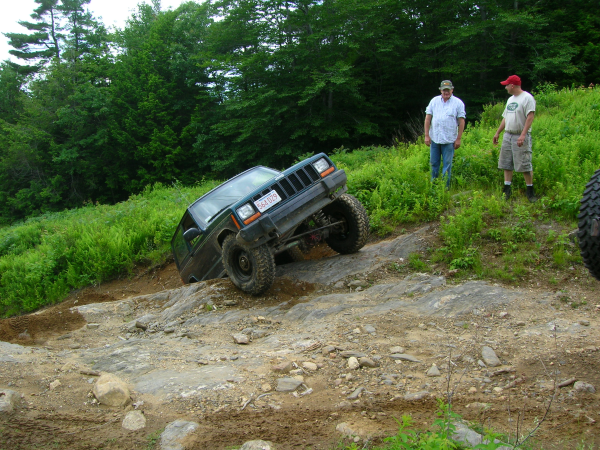 We work hard on our rigs, and seeing those modifications get tested and pulling through in extreme situations is satisfying in a way that only 4x4 owners can truly understand. The only thing more satisfying? Perhaps a half-mile long line of 4x4 grills climbing their way behind you. What can I say? Wheeling camaraderie gives me the warm fuzzies.