This week Chrysler announced that it could raise its financial targets for 2010 in the second half of the year and that it aims for a public offering of its stock "as quickly as possible." The new Chrysler Chief Executive Officer, Sergio Marchionne reported this on Monday, May 10th, and I think he impressed almost everyone with this announcement.
As far as I can tell, Chrysler stock has not been traded publicly since Cerebrus Capital Management bought the company in 2007 and made it privately-held. Back when it was a tradeable stock, the symbol was a "C", but that is now designated for Citibank. (What do you think the new symbol should be?)
So what's new on the horizon for Chrysler and will its stock be a good investment? Let's see, there's a new Jeep on the horizon - the all new 2010 Jeep Grand Cherokee, scheduled to arrive in June. It's expensive! A few thousand bucks over $30,000. But its the first and only new offering in 2010, manufacturered under Jeep's new ownership. And so far, reviews are good.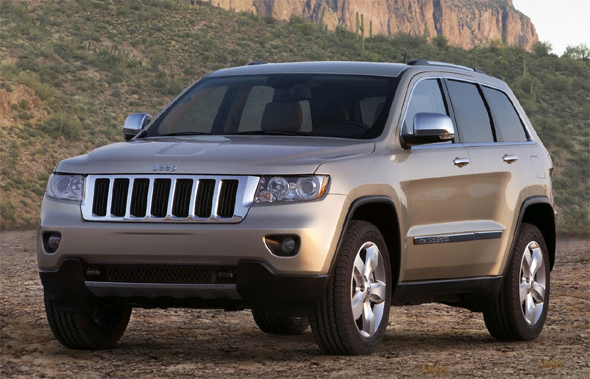 On the other hand, according to Reuters, "Chrysler has forecast negative cash flow of $1 billion for 2010 and earnings before interest, tax, depreciation and amortization of between $2.5 billion to $2.7 billion. It expects to at least break even on an operating basis in 2010 and on a net level in 2011."
Breakeven doesn't give me warm and fuzzy feelings. But I'm rooting for you Chrysler. I want you do do well. I want the stock to be traded publicly. I want it to go up. I want stockholders to be happy. I want new Jeeps coming off the production line.
So, my question is this: Would you buy Chrysler stock? What is your prognosis for the future of Chrysler? Do you believe in it enough to own a piece of it? Oh wait, we DO own a piece of it. The US Government, and all its taxpayers actually own about 10% of the Chrysler Group. But whether I purchase my own personal shares or not, I'm rooting for you Chrysler!