We have a tradition at our house that no presents can be opened on Christmas morning until everyone is awake and downstairs. This annoys the heck out of the little kids because us parents don't want to get up as early as they do. Especially after a crazy holiday season in retail, Christmas morning is one of the first days off where we don't get up before the sun. Thankfully, we started a tradition many years ago which allows the grown-ups to get just a little more sleep before trudging downstairs, bleary-eyed. We let the kids go through their stockings as soon as they are up. They can't touch the presents under the tree, but they can dump out their stocking and see what's inside. In the spirit of "the stocking's importance can never be underestimated", here's a few goodies that will fit inside your stocking.
Pack a few of these Jeep Stocking Stuffers into the stocking of any Jeep lover, along with some Christmas candy, and you'll have them smiling from head to toe. The Jeep stuff is cute and quirky and definitely unique.
1. Cute, Festive, Jeep Christmas Tree Ornaments for 2011 - We've taken some of our favorite holiday cards and turned them into cute little Christmas Tree Ornaments. They are fun, unique and only $5.99 each. We have a few different designs. Here's the rest of the Jeep Xmas Ornaments.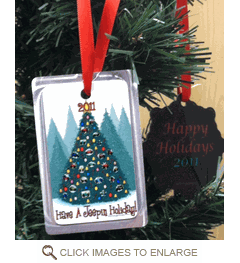 2. Off-Road Tire Tracks Bottle Opener - Here's a unique gift that sure stands apart from the crowd. Take it on your off-road adventure and when it's time to indulge in that home-brewed bottled root beer, this is the off-road adventure-themed bottle opener. $8.99

3. New Jeep Jewelry - A Necklace! - This dog tag style pendant features a cute Jeep doing some rock climbing. It's a cutie and suitable for any cool Jeeper, young or old. On sale for just $11.95.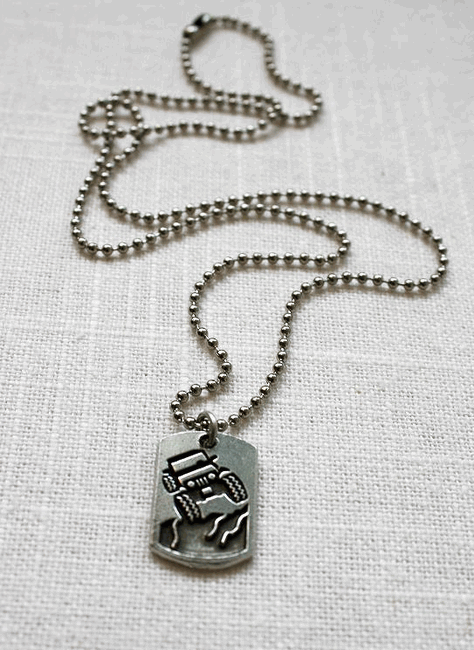 4. Our favorite Jeep SeatBelt Belt in Way Cool Patterns - We've been selling this Jeep Belt for years and it's still a best-seller. Totally unique, you can choose the color palette and patten that best suits your style, from conservative to wild. On Sale for $22.99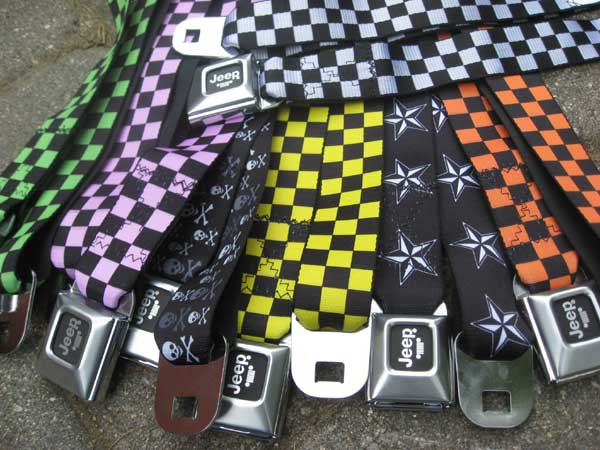 5. Super Cool Jeep Fog Light Covers - From Peace Frogs to Tie Dye to Patriotic Styles to Animal Prints... express your own personal style with these Jeep Fog Light Covers. We also have matching Jeep tire covers too!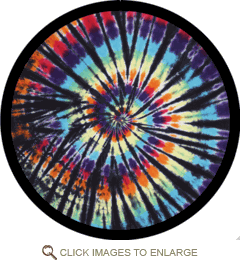 Visit www.AllThingsJeep.com to find a gigantic selection of Jeep gifts and apparel for the Holiday season.