Banish winter blues the Jeeper way and hit your favorite trail during the next snow storm. Whether you're a seasoned snow wheeler, a mudbogger yearning for a wintry hobby, or it's the first winter you're sharing with your Jeep, we have great tips and gear for a seamless off-road journey. As Jeepers have proven time and again there are no limits to exploring the great outdoors, and snow is certainly no exception.
Get Started: Before your snowy excursion, prepare for the worst. Stock up on snacks, water, warm clothing, and a blanket, just in case you're stranded and can't make it back home until daylight. Most important, bring a buddy! Not only will the extra wheels and set of hands be necessary if you get stuck, but it's also fun to enjoy the ride with a friend or family memeber.
Store your supplies in a way that works best for you. Check out our selection of Storage Solutions for your Jeep!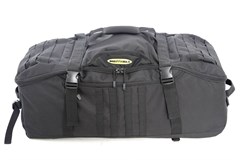 Smittybilt G.E.A.R. Trail Bag with 5 Compartments
Basic Safety Tips: In addition to supplies, make sure you pack your Recovery Gear, in case you need to be pulled out of an icy situation. If you're from New England or a mountainous region, snow driving safety is probably a part of your nature. For those of you native to warm weather, one of the most important tips, is to get your foot off the gas pedal if you're stuck. All you're doing is digging your Jeep in deeper. Backing up and trying to go forward again is a good method, and if that won't work, get out and dig or get your buddy to help pull your Jeep out.
If you find the snow quickly turning to ice on your windshield, make sure you're equipped with an Ice Scraper. Visibility is one of the most important safety factors in a snowstorm!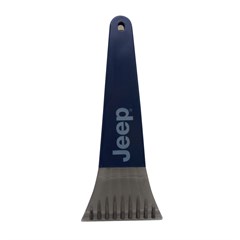 A great tool for getting out of the snow and ice is to add traction to where it's lacking. Use these GripTrack Molded Plastic Vehicle Traction Plates to give your tires something to grab onto.
GripTrack Molded Plastic Vehicle Traction Plates
Have Fun: Blazing through snowy trails you'll see some incredible sights. When you're off the grid and away from the salt trucks and plows, you'll experience the winter storm in all its glory. So long as you are safe, keep away from ice, and stay dry, the experience will be unlike any other. Don't forget to bring your camera to document the sights!
In addition to your winter jacket, be sure to layer up in your favorite Jeep Apparel, and bring a hot beverage along for the ride.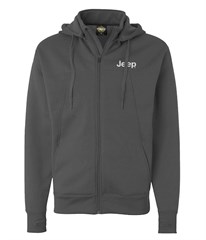 We'd love to hear about your crazy winter Jeep adventures, share your snow wheeling stories with us in the comments below!