We finally tracked 'em down and now it's too damn cold here in Massachusetts to go camping. I know, I'm a wimp, but last night there was a frost here. So please, someone in a warmer part of the country buy one of these Jeep Camping Tents and tell me what you think. Write a review and we'll post it, even.
For about 3 years customers have been asking for Jeep tents and sleeping bags. I guess some vendor years ago made these and they were well made, sturdy, rugged, well priced, etc. etc. and then they stopped making them. Well, now they are back and made by a reputable tent manufacturer that makes some of the most popular tents on the market. There's 5 different models, from a 1 person "hiker tent"
to a Jeep Family Tent that sleeps 8.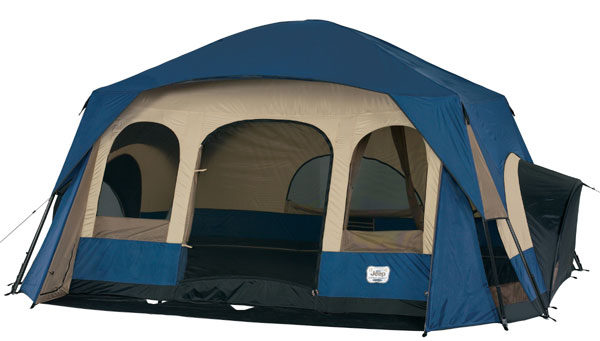 All seem to provide really good ventilation and a lot of convenient storage places.
Maybe I'll take one home and set it up in the basement and let the kids sleep in it tonight. We'll paint some glow in the dark stars on the ceiling and put some spiders on the walls, grab a few chipmunks and throw them down there for good measure and test out the tents. I'll keep you posted.