Here's another great special for our blog readers. In honor of the Patriotic Summer Holidays we have introduced a red, white and Jeep shirt. Here's the new Jeep Flag Shirt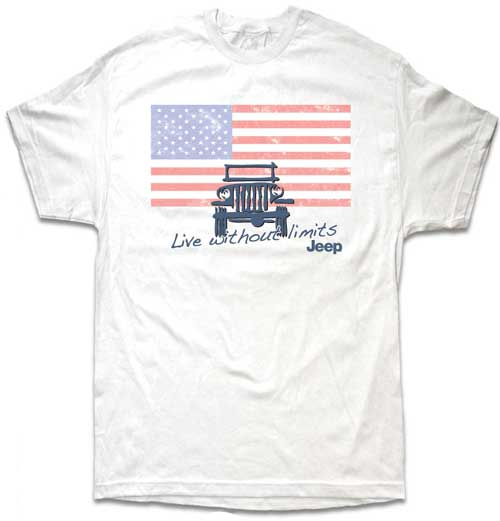 Like the American Flag, the Jeep is a cultural icon that represents freedom, independence and an unwavering spirit. Celebrate them both with our Limited Edition Summer 2009 Jeep Flag Shirt.
Cool Blog Readers get it for 1/2 price this week. Enter discount code " cool-blog-reader " during checkout and this $18.99 tee becomes yours for just $9.50. Thank you!