I am so happy to finally have a decent quality Jeep Folding Outdoor Chair in stock at www.allthingsjeep.com. Customers have been asking for this for about 4 years now and there's never been a licensed manufacturer making a Jeep Chair designed for outdoor use. Until now. Check it out.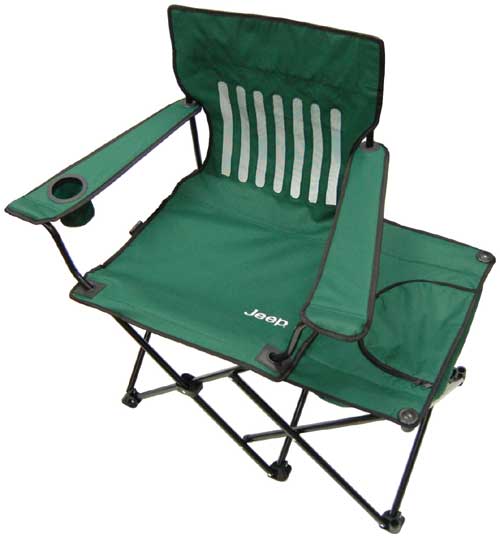 The fine qualities of this Jeep Folding Chair:
- cool mesh "Jeep grille" design on the back keeps my backside from sweating too much
-handy carry bag with shoulder strap and Jeep logo
-cup holder for my water bottle
-nice Jeep green coloring matches the pine trees in my backyard
- big and comfy. Tested by everyone here from a 6'3" 250 pound dude to a 85 pound 8 year old. Everyone gave it a thumbs up.
-My favorite feature: A build in insulated cooler on the right side which will hold a few drinks, a couple of sandwiches and some Oreos.
At $50, you can definitely find cheaper at Wal-Mart, but I think this one will last you a few years and feel good on your tush. In addition, it looks like the front of my Jeep. 'Nuff said.
We'll be bringing them to Go Topless Day in two weeks to give them the full day evaluation. Stop by our booth to give it a test drive!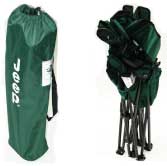 -