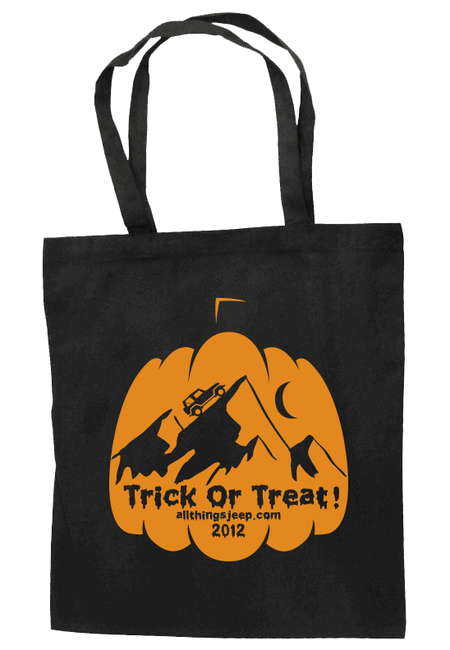 Halloween is right around the corner, and of course, that means it's time to start thinking about Christmas.
Christmas? But ... you just said yourself that it isn't even Halloween yet. You're worse than the department stores, at least they don't start playing Christmas tunes until November! Aaaagghhhh!

I know, I know. It can be tough to think about tinsel, eggnog and Holiday cheer when you haven't even carved your Jack-O-Lantern. But consider this: there are fewer than two months in which to drive over the toughest of metaphorical rocks, finding a Christmas gift for that special someone — not to mention that special everyone else. You can never start too early.
The main reason to start your online Christmas shopping with AllThingsJeep.com right at this very moment is that our current promotion, which ends Halloween Day, grants any sale of $75 or more not only free shipping, but a super cool Halloween tote, ideal for trick-or-treating (or even to give your children). And, there's a good chance that, whilst racking up that $75 total, that a special something for your favorite Jeeper may end up added to your ATJ cart. "Your favorite Jeeper" being you, naturally.
Just think of Christmas shopping as a trail waiting to be conquered. To get you started toward free shipping and that tote, here is a by-no-means complete list of cool Jeep gifts that won't break the bank.
FOR YOU
In order to properly get into the Holiday Spirit, you really need to kick things off by getting something for yourself. Christmas cards are a good start -- after all, they're only sort of for you. You're really spreading Jeep cheer with every stamp you use to send them out. Comes in several flavors.
FOR HER
Whether on- or off-road, your she's stood by you through thick and thin. Better yet, she actually gets weak in the knees at the sound of tires deflating. Doesn't your Jeep girl deserve a thoughtful ATJ trinket to go under the tree? Alongside other gifts, naturally. Never let a Jeep girl get away!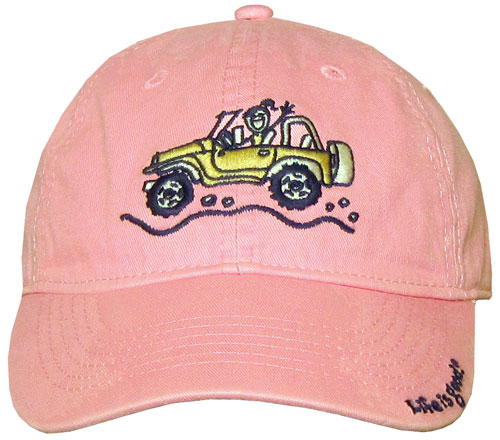 Your Jeep girl is sure to cherish this new cap from Life is Good. Jackie, emblazoned on a fresh pink hat, speeds by giving the Jeep wave. What's not to like? We also have a new aqua colored Native cap she'll love just as much.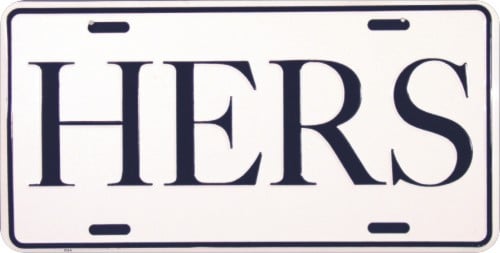 This licence plate will quell any confusion as to whose Wrangler that is parked in the driveway. Of course, after she finds this under the tree there will be no more hijacking the misus's JK, or even the neighbors will know what you're up to.
FOR HIM
If you are the girl mentioned in the above section, who swoons at tire deflation, etc. etc. etc., fret not, we've thought of gift ideas for you, too.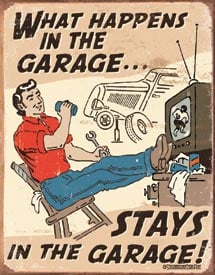 If you always wondered just why it takes so many hours to complete an oil change, this sign may be illuminating — that is, if you hadn't already figured out that any work on vehicles includes several beer-and-T.V. breaks.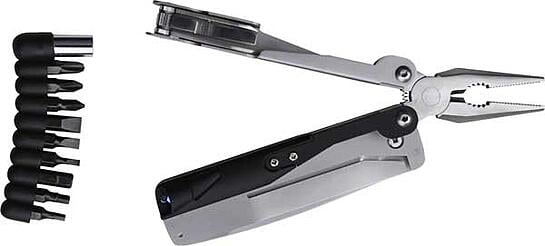 Swiss Army Knife? Forget that thing, this Jeep Black Multi-Lite Knife makes a toy of it. In fact, calling it a knife is sort of like calling an off-roader simply a driver. Features a 3.5" stainless steel blade, pliers, nut driver, about every screwdriver head you can imagine — the list goes on, but the main point is that this tool is for any task. And who doesn't like to be ready for anything? Heck, grab one for yourself. Why should he have all the fun?
You're tough on your Jeep, your kids are tough on their toys. We get it. These Cross Country Off-Road Jeep will take a beating just like the real thing.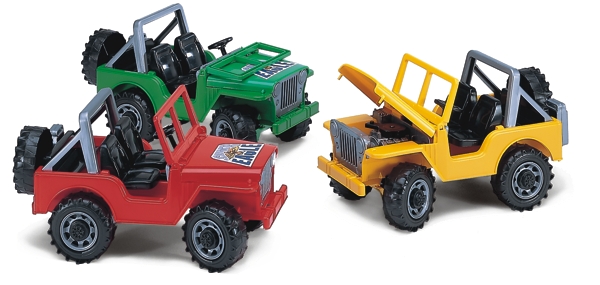 FOR THE STOCKING
These new keychains from PlastiColor would be an exciting find in the toe of your stocking, wouldn't they?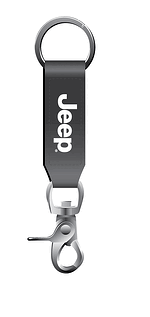 More gift ideas to come, naturally. This is just a primer for those of you thinking ahead. Happy Halloween!