It is hot in here. It is so freakin' hot. Around 90 and really humid. Ugh. We don't have air conditioning in the warehouse YET, but we are getting it very soon and soon everyone will be smiling again.
Meanwhile, we will be launching a new contest to honor the heat and honor our pals, our furry friends, our Jeep dogs.
More details to follow but you may want to dust off any awesome photos of your dog in your Jeep, and if you don't have those, get those cameras ready.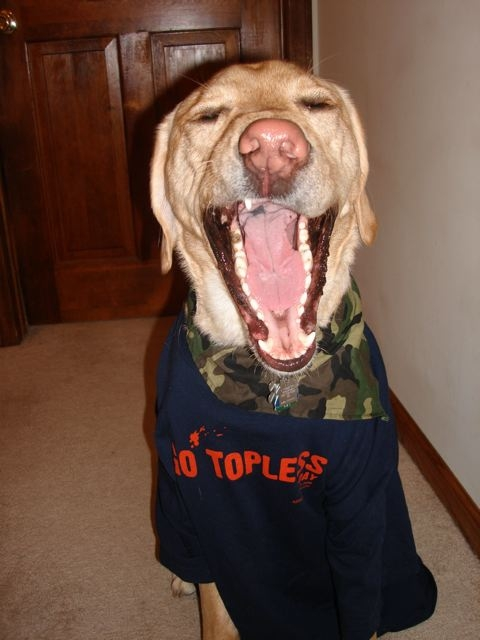 SMILE!