This time of year we start scouring the warehouse for clearance merchandise, returns, items with weird defects that are still functional and end of life product, and we pile it all together in about 50 bins and shove it into our trailer and take it down to the ALL BREEDS JEEP SHOW in York, PA for our closeout section. This is a weekend affair and it's the biggest show we go to. There's over 500 registered Jeeps each year along with lots of others that don't register. There are vendors galore (like us), Jeep addicts galore (like us), lots of great raffle prizes and enough fast food to keep the lines to the bathroom constant.
But seriously, this is an awesome show. Even with gas prices the way they are, you are a Jeep guy or gal or Jeep family and you want a weekend event that will dazzle your Jeep senses, make the drive. You won't be disappointed.
We load this thing up with inventory: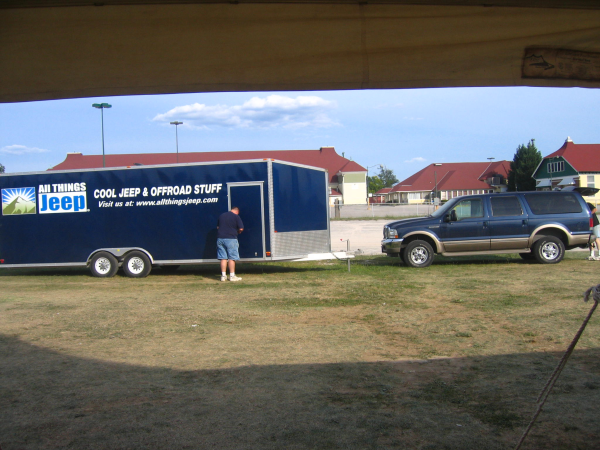 And set it up at the show.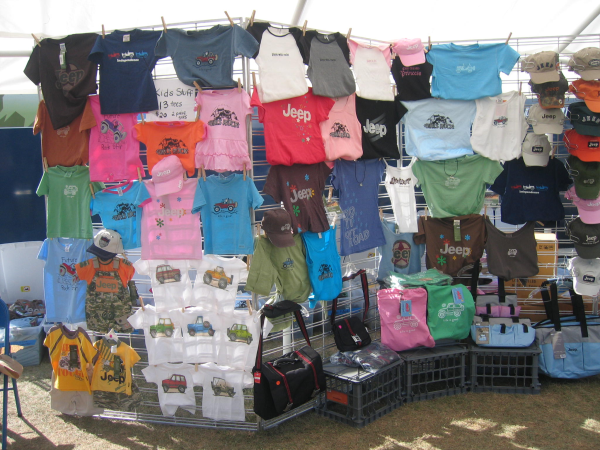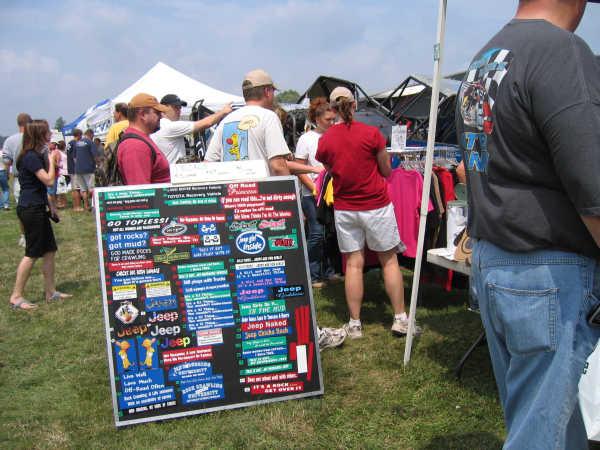 It is so Utterly Exhausting working all day and so Incredibly exhilarating meeting everyone and seeing our old friends. It's just great. If anyone wants to come by the warehouse and help us pack up the trailer over the next two weeks, just let me know!