Over the next two months, we are introducing a new line of Jeep apparel for guys and women. The designs really ROCK! So I've decided that each time we add a new design, I am going to offer our blog readers 50% off the shirt for a week's period. I figure this will be a good way to get the new designs out into the marketplace. And since I'm the boss, I don't have to ask permission from anyone!
Here's the first. It's a men's tee. I made up the name. We call it Jeep 41 "Grey Forest" Men's Tee-Shirt. What would you call it?
If you like it, and would buy it for $18, but would rather pay $9 (and who wouldn't?), click on it below, add it to your shopping cart, and enter the coupon code: COOL-BLOG-READER at checkout and it will turn into a $9 tee. (And here in Taxachusetts, that is like 2 whole gallons of gasoline you've just earned!)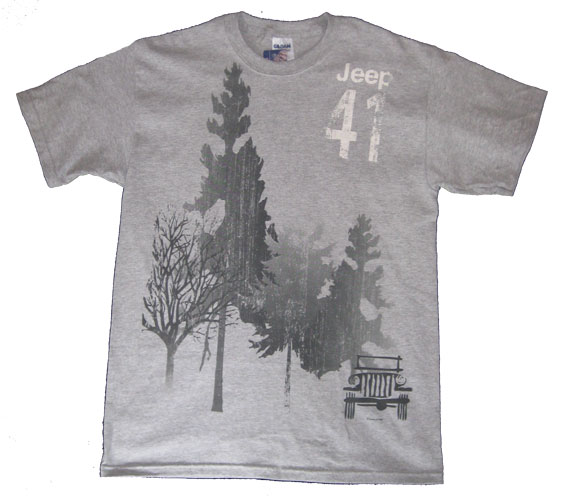 If you don't like it, I'll try again with another design next week. Maybe you'll like that one better!