This has been one of those long winters here in the Northeast. Where even Skiers and hard core snow enthusiasts are saying, 'its been good, but I'm ready to see greenery'. Its also time to get the Jeep ready for the wheeling season. This year in addition to the regular maintenance where putting a new front bumper on the Scrambler. The old (tire, bent and abused) ConFerr heavy-duty bumper is being retired in replaced with a Rampage Rock Rage bumper.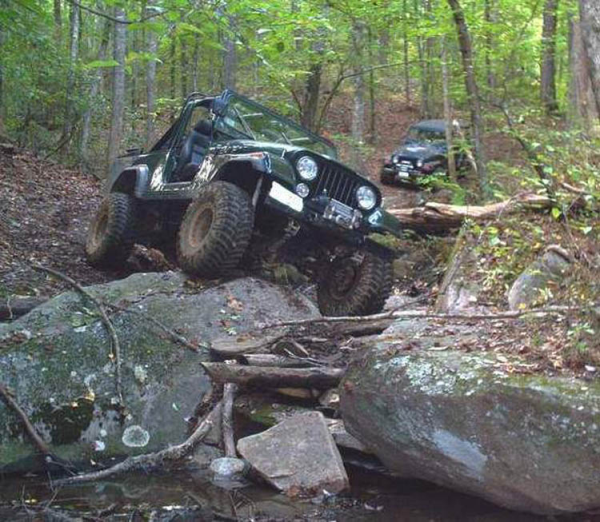 Here is my spring maintenance list:
Change oil
Check steering for play
Grease ball joints
Inspect and grease front axle u-joints
Inspect and grease front & rear drive shaft u-joints
Check font & rear differentials for fluid leaks add (or change) as necessary
Disassemble and repack front hub, rotor and bearings
Inspect and tighten (if needed) leaf spring u-bolts
Inspect leaf spring bushings
Inspect motor mounts and tranny mounts
Inspect brake pads and lines
Test winches (I usually spool the cable and check for cable kinks or damage
Check radiator and coolant levels
Replenish supplies pulled from crash kit during last year
So come on Spring, let's go it's almost April!