Another Go Topless Day Jeep Event. This one in Central Florida.
"What an awesome event! The Pirates of Moor Jeep & 4x4 Club of Central Florida, ( http://www.piratesofmoor.org/ ) organized a "Coastal Cruise" from Daytona Beach to the beaches of St Augustine Florida and back. We couldn't have asked for better weather, it was clear skies, with a light tropical breeze, low humidity, and 89 degrees.
Thirty six (36) Rigs participated, representing five clubs as well as unaffiliated persons.

Pirates Of Moor: 7
Mid Florida J/C:13
Just Jeeps of Jacksonville: 4
Extreme Jeeps: 1
Legendary Jeeps: 1
Unaffiliated: 10
Thanks to the Volusia County Sheriff's Office for the "motorcade" escort, and the cities of Daytona Beach, Holly Hill and Ormond Beach, Florida for stopping traffic at all the intersections and allowing our "convoy" to travel without interruption. (a first in THIS area!) At our turnaround point we had a picnic lunch and some played on the beach and in the surf. We're already planning for 2010, when we plan on doubling our attendance and seeing you here as well.

Perry Bonds President/Founder
Pirates Of Moor Jeep & 4x4 Club of Central Florida"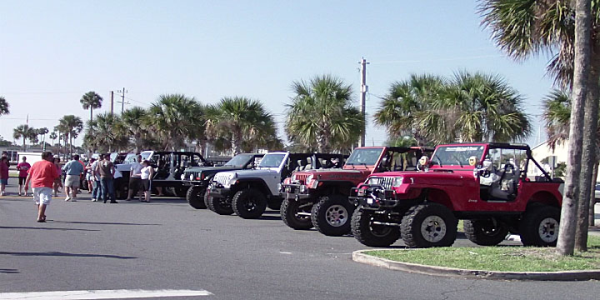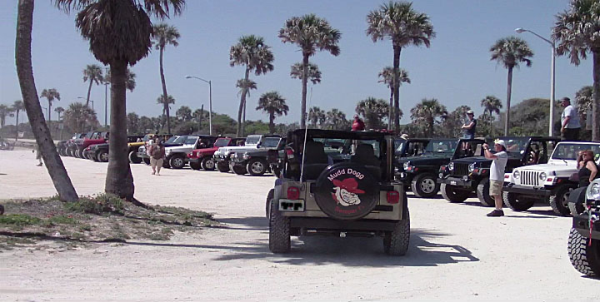 Thanks Perry. Glad you had a great day. More photos here: