I LOVE this shirt! I think it's the coolest shirt we've ever designed and had produced (other than the "Jeep girls like it topless and dirty" shirt which made it into the Glamour Magazine "Fashion Dos and Don'ts" page as a fashion don't! That shirt is no longer available due to some folks at the old Daimler Chrysler taking offense. And the design wasn't that exciting. But it sure was fun.
But back to my new favorite Jeep "rock and roll" tee for the girls. Here it is and if you have been a blog reader for a while, you know there's a special offer in store for you.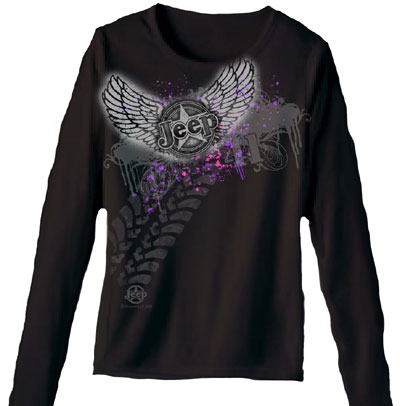 (in real life the colors are more faded than in this photo)
Yup, while everyone else coming to the website pays $24.99 for this shirt (and worth every penny, I might add), you get a whopping 50% off for the next week, just because I like you. To get this tee for $12.50, order it here: http://www.allthingsjeep.com/tra-wl7947.html
add it to your shopping cart and enter discount code:
cool-blog-reader
in the space provided during checkout.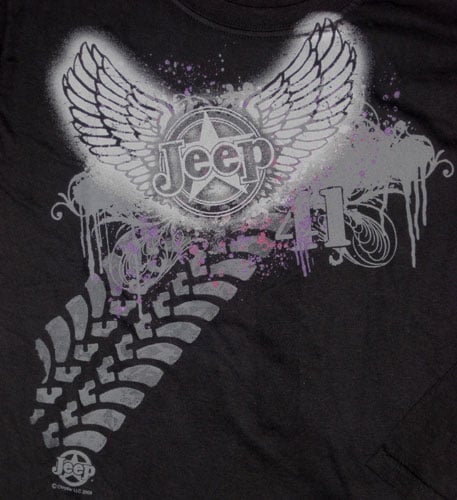 So, check it out. It's soft, worn, faded look will remind you of your favorite concert tee. Even my 13 year old daughter thought it was cool when I showed her. And THAT is a first!