Woof. This message is brought to you by me, Sierra, the All Things Jeep most favored pup. Since my owners are too busy to tell you about new goodies showing up, I took over the keyboard to make a quick post. (Good think I took typing in Puppy Kindergarten.)
We just got back into stock my most favorite hat of all time.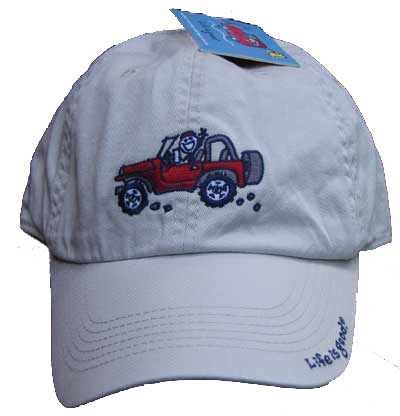 True, it doesn't feature a picture of a dog on it. But the color is called "Bone" so it's an obvious winner. Also, I like riding in the Jeep with the woof down so it reminds me of those summer days. The hat's $20 a pop and you can pick one up right here:
Life is good Off-Road Hat (Red Jeep on BONE)
Signed, Sierra (aka The Amazing Black Lab Pup)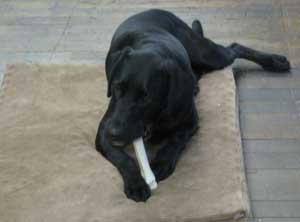 Now, back to the Humans...