We've got the new Crawler King Rockcrawler with a Jeep Wrangler Rubicon body, by HPI Racing in stock at http://www.allthingsjeep.com/ and let me tell you, the avid off-road enthusiasts in this office are tripping over each other trying to get their hands on our demo model. This is a sweet rig with amazing crawling ability. Based on the video I'm posting below (I'll admit, we haven't yet tested it out as I write this), this R/C Rockcrawler can go anywhere! In fact, proportionately, I bet it outcrawls most of the built Jeeps out there. And, if not, I'd like to hear from you! Finding a Jeep Wrangler Rubicon Crawler King under the Christmas tree this holiday season would make any Jeep owner a happy camper.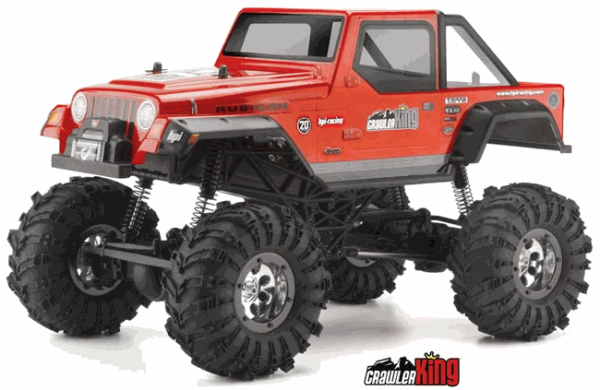 Check out this Jeep rockcrawling video from youtube.com
WOW. I'm going to end this post now so I can go play!